About Us
Applebebe is a professional baby and kids clothing online wholesale shopping platform. It belongs to Angoubebe Garment Co., Limited, which is an experienced children's fashion garment OEM and ODM manufacturer located in ZHUHAI, CHINA.
Applebebe online wholesale shop is the best choice for 0-12 years old babies and kids. We mainly focus on trendy and unique children's clothing, with a wide products range, like baby girl clothes, baby boy clothes, girl clothes, boy clothes, related accessories, etc. Products at Applebebe normally are in stock so you can directly place an order. We offer you high-quality standard products at competitive factory wholesale prices, so the more you purchase, the more discounts you will get. In addition, as an experienced OEM and ODM manufacturer, we not only sell stock products, but also provide custom design and production, custom label packaging, and drop shipping, to support our clients in starting, growing, and expanding their business.
Apple symbolizes "Safe, Healthy, Happy" in our culture, and Bebe means "Baby" in many different languages. Applebebe means "A Safe, Healthy, and Happy Baby". It is especially emphasized that we make products with special care and love for babies. All our products are checked and controlled by quality standard AQL2.5 before being sent to you.
What's more, we keep offering the latest new popular trendy styles which ensure our babies frequently wore more stylish products every day and providing the latest best selling styles and specially selected styles for you to refer to make the best purchase.
Applebebe endeavors to provide first-class service by ensuring that all our client's demands are met. If you have any questions or doubts, please navigate to the footer of the page to find the answer to regular questions, or please contact us by sending an e-mail to info@applebebe.com, or by communicating with our customer service directly online. We are always looking forward to establishing solid relationships with friends all over the world. So, my friends, welcome to Applebebe.
Our Products, Production, and Services (Updated in 2023)
We provide 1) stock baby and children's boutique apparel standard wholesale. 2) stock baby and children's boutique apparel private label wholesale. 3) small batch custom production of baby and children's boutique clothing, featured products include cotton knitted sweaters, cotton knitted rompers, cotton knitted cardigans, etc., sample development 30 USD/Piece, minimum order quantity for formal production starts from a roll of fabric – about 100-350 pieces of clothes, depending on the style. 4) large volume custom production of basic styles of men, women, and kids clothing, featured products include swimwear, yoga clothes, and underwear, etc., only accept customers with an annual order amount of more than 1 million US dollars.
Office Address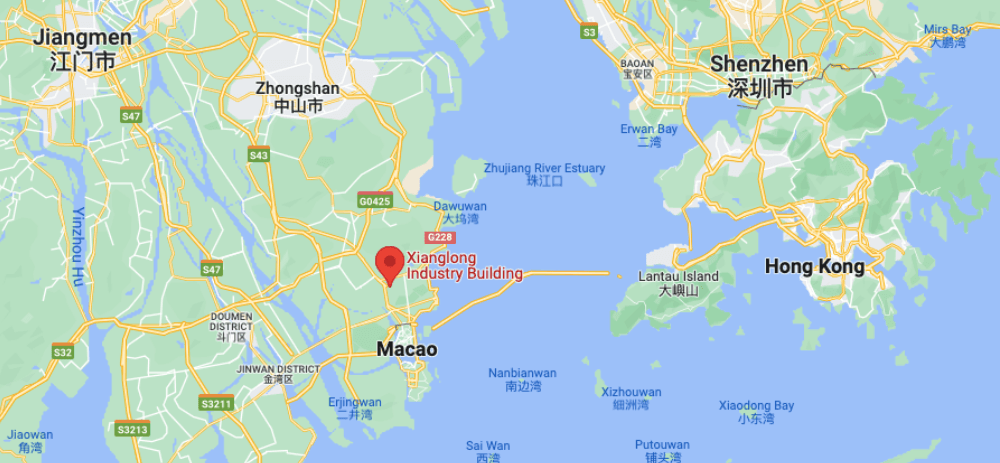 Xianglong Industry Building West Zone Floor 5th, Huada Industry Zone, Renmin West Road, Xiangzhou District, Zhuhai City, Guangdong Province, China.
Post Code: 519070
Email: info@applebebe.com